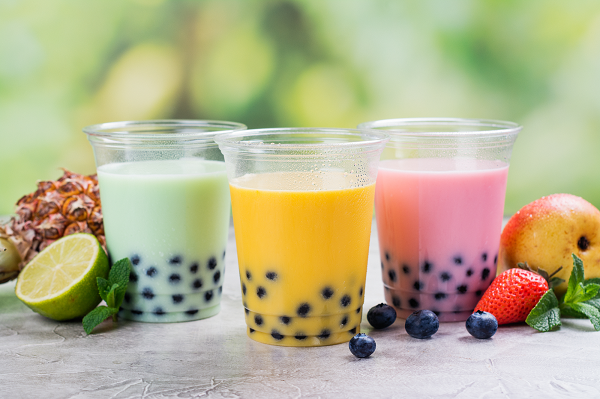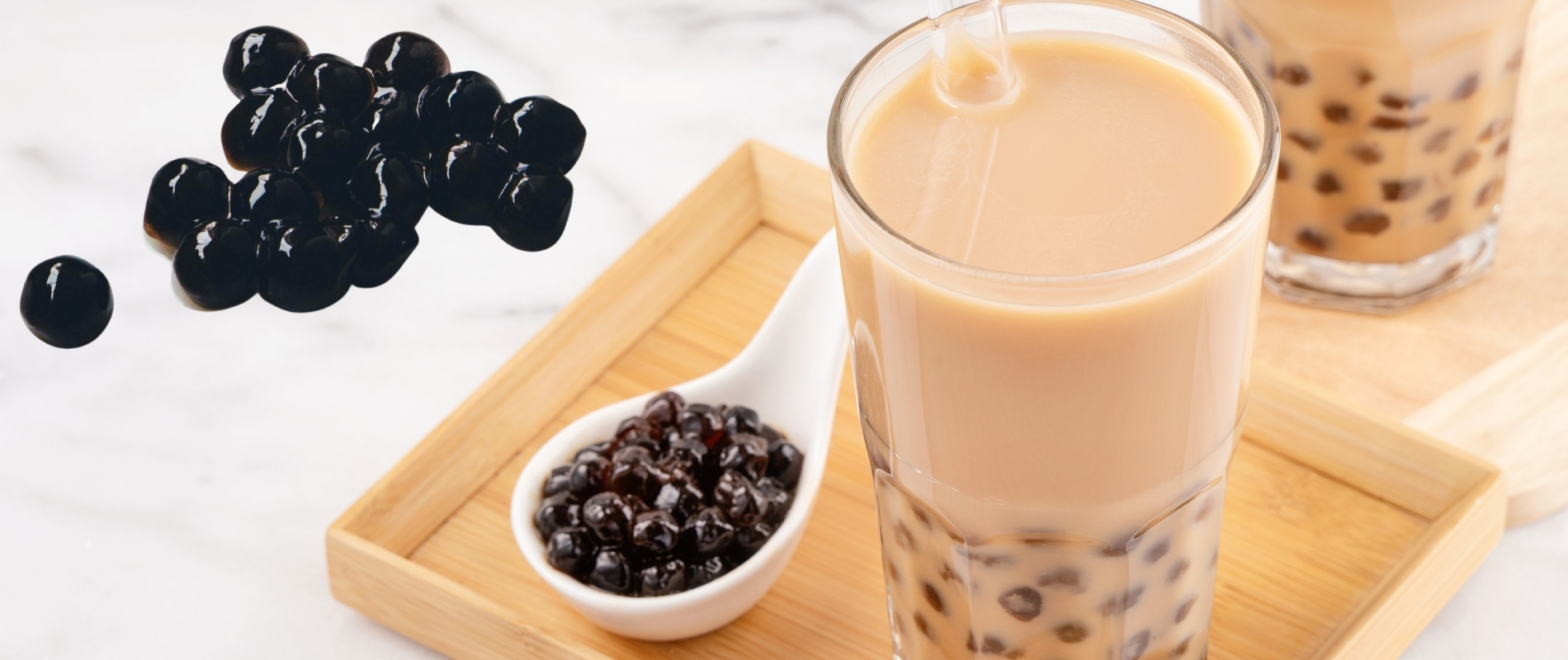 Bubble tea (also known as boba tea, pearl tea, and tapioca tea) is a style of tea drink that was created in Taiwan in the 1980s. Extremely popular in its home country, it's now popular all over the world as well.You all know these drinks with the big straws and yummy tapioca balls at the bottom. The drink is made in a variety of ways and has evolved over the decades. There are many different recipes that each tea shop holds, that makes them stand out from the rest. These include different ingredients, like flavored powders, fruit syrups, black tea, and/or green tea.
The Classic Milk Tea
Basic bubble tea includes four elements: brewed tea, milk or non-dairy milk (sometimes skipped), flavor and/or sweetener, and tapioca pearls or similar boba. The mixture is typically shaken with ice and serve with a big fat straw.
Originally, the "bubble" in the name "bubble tea" referred to the air bubbles formed by shaking up the tea and milk mixtures. However, it is now used to refer to the "pearls" or "boba" and other ingredients found in similar drinks.
Flavored Bubble Tea
Bubble Tea is sort of like a milkshake in that it can take on any flavor you like. Newer variations are cream-based drinks, and fruit-based drinks that are made without any actual tea or milk. Milk-like ingredients are often added to give bubble tea a creamy texture and flavor They are sold at bubble tea shops as yet another of the seemingly endless variations on this popular theme of flavored drinks with chewy things in them.